Blackburn Symphony Orchestra is one of the leading amateur orchestras in the North West, attracting players from the immediate area and across the north-west to work together with professional conductors and soloists to achieve a high standard of performance.
We celebrated our 50th anniversary in 2015.
Our Musical Director is Richard Howarth
Richard has a distinguished career as a player, leader, and now conductor. His passion for music is apparent in every performance. His depth of musical knowledge gained from working at the highest level with leading orchestras, and his love of the music by great composers, results in assured and compelling performances.
Our Leader is Alexandra Stemp
Alex studied at the Guildhall School of Music and Drama in London, and has extensive experience in orchestras and chamber music. She also gives regular solo recitals.
Past Concerts
Autumn 2019
In association with Sing Together (Gill Fourie)
Conductor: Richard Howarth
Berlioz Overture Le Corsaire Op 21
Khachaturian Adagio of Spartacus & Phrygia
Mozart Horn Concerto No 4 – Rondo
          Soloist: Oscar Horan
Badelt Pirates of the Caribbean
John Williams Jaws
Frank Bridge The Sea
Ashwork Hope Barnacle Bill
Songs with the Sing Together Children's choir including
The Scuttled Sloop arr Matthew Thomas
O Rushing Wind arr Richard Howarth
Messing about on the River arr Sam Hudson
Drunken Sailor arr Helen Davies
---
Summer 2019
In partnership with Ribble Valley International Piano Week
Conductor: Richard Howarth
Chabrier Marche Joyeuse
Gershwin Rhapsody in Blue
          Soloist Martin Roscoe
Bernstein Symphonic Dances from West Side Story
Bizet L'Arlesienne Suite no. 2
Ravel Bolero
Spring 2019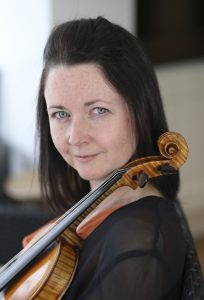 Conductor: Richard Howarth
Bach Violin Concerto in E major
Soloist Alexandra Stemp
Mahler Symphony no. 5 in partnership with Sale Chamber Orchestra
---
Autumn 2018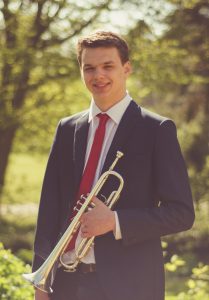 Conductor: Richard Howarth
Rossini William Tell Overture
Arutunian Trumpet Concerto
Soloist: Gideon Brooks
Borodin In the Steppes of Central Asia
Prokofiev Lieutenant Kije Suite
Tchaikovsky Capriccio Italien
Summer 2018
Conductor: Richard Howarth
Khachaturian Masquerade Suite
Respighi The Pines of Rome
Borodin Symphony no. 2
Spring 2018
Conductor: Richard Howarth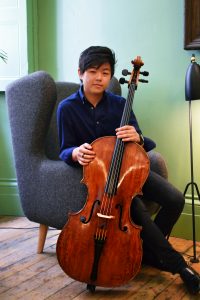 Soloist: Waynne Kwon
Britten Four Sea Interludes
Walton Cello Concerto
Elgar Enigma Variations
---
Autumn 2017
Conductor: Richard  Howarth
Soloist: Isobel Daws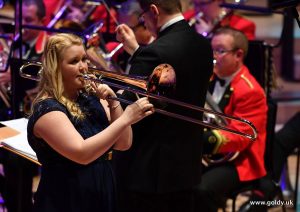 Suppé Poet and Peasant
Barber Adagio for Strings
Rimsky-Korsakov Trombone Concerto
Dukas The Sorcerer's Apprentice
Humperdinck Overture Hansel & Gretel
Tchaikovsky Sleeping Beauty Suite
Summer 2017
Conductor: Richard Howarth
Rachmaninov Rhapsody on a theme of Paganini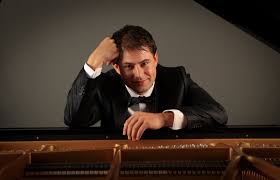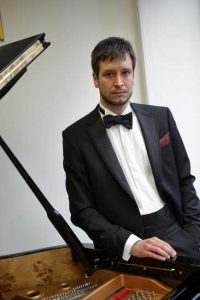 John Williams Star Wars Suite
Soloist: Slava Sidorenko
Saint-Saëns Carnival of the Animals
Soloists: Slava Sidorenko, David Malusà
Shostakovich Jazz Suite
Spring 2017
Conductor: Richard Howarth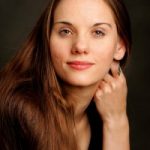 Soloist: April Fredrick     
Vaughan Williams, Fantasia on a theme by Thomas Tallis
Richard Strauss, Four Last Songs
Tchaikovsky, Symphony No 5
---
Autumn 2016
Conductor: Richard Howarth
Soloist:  Lily Whitehurst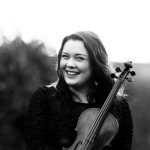 Debussy, L'Apres Midi D'Un Faune
Lalo, Symphonie Espagnole
Berlioz, Symphony Fantastique
Summer 2016
British Light Music, including
Ellerby, Dunham Dances
Holst, Somerset Rhapsody
Tomlinson, First Suite of English Folk Dances
Coates, The Three Elizabeths
Hadyn-Wood, The Horseguards
Goodwin, 633 Squadron
Trad, Mexican Hat Dance
Elgar, Pomp and Circumstance March No 4
Coates, Dam Busters March
Spring 2016
Conductor: Richard Howarth
Soloist:  Jennifer Pike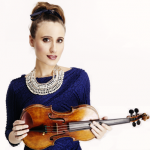 Weber, Overture to Oberon
Elgar, Violin Concerto
Beethoven, Symphony No 8
Autumn 2015
Conductor: Simon Robertshaw
Narrator:  Ian Edmundson
Prokofiev, Peter and the Wolf
Hindemith, Symphonic Metamorphoses
Schumann, Symphony No 1
---
Summer 2015
Conductor: Richard Howarth
Soloist: Martin Roscoe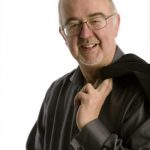 Shostakovich, Festive Overture Op 96
Beethoven, Piano Concert in Eb 'Emperor'
Rimsky-Korsakov, Scheherazade Op 35
Our History
Ian Ramage, one of the founder members of the orchestra who has recently retired after 53 years (!), has written an interesting personal account of our history. Ian Ramage Memoirs