Soloists and Guests Conductors
Guest Conductors
Oscar Horan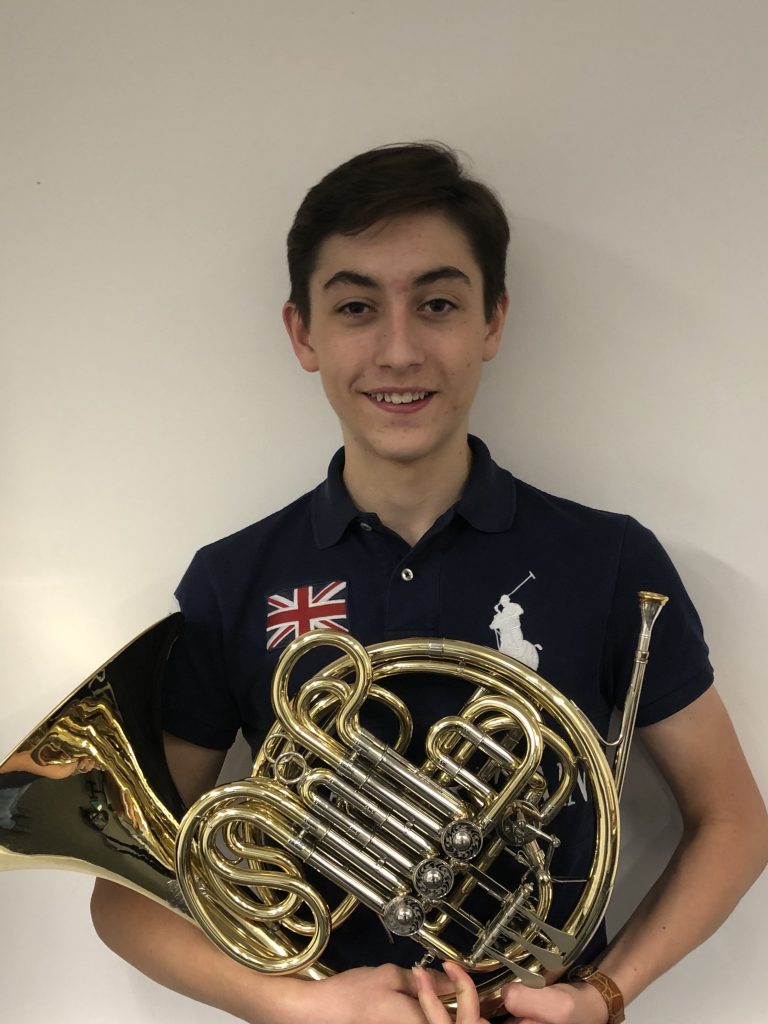 Oscar Horan was born in London and now lives in Ripon, North Yorkshire. He has been playing the French horn for seven years and is now working towards his first Diploma. He studies with Tom Redmond and Julian Plummer. Oscar also plays the piano and is studying with Mrs Taylor. Oscar has taken part in twelve music courses since joining Chetham's.  He has also participated in several master-classes with many renowned horn players, for example: Frøydis Ree Wekre, Richard Watkines and Tim Jackson.  He has also taken part in Community Music playing for children with severe learning difficulties to show them something that might change their lives.  Originally playing cello, Oscar moved to horn after two years as he took a greater interest in brass instruments.   Besides Music, Oscar enjoys his academic studies, particularly English, Science and Art.
Anna Hartmann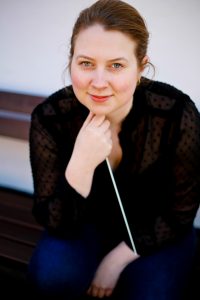 Anna Hartmann is a young, Norwegian conductor, currently studying a master's degree at Royal Northern College of Music in Manchester. Through her studies she regularly assists the BBC Philharmonic Orchestra and Royal Liverpool Philharmonic Orchestra, and she conducts various ensembles of all kinds of repertoire in college. She has also conducted several of the amateur ensembles in the area, amongst others Stockport Symphony Orchestra and Nottingham Philharmonic Orchestra. Anna recently formed an ensemble with colleagues from the RNCM, called ensembleTUNDRA, where she is now the musical director. Anna especially enjoys the orchestral repertoire of 20th century, and is therefore really excited to conduct Bartok's Concert for Orchestra with Blackburn Symphony Orchestra.
---
Soloists
Anna Tulchinskaya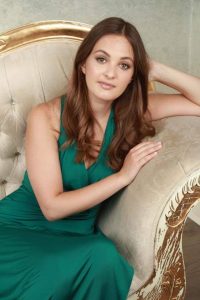 Violinist Anna Tulchinskaya, 23, is currently studying as a post graduate scholar, sponsored by Help Musicians UK, at the Royal Northern College of Music under the guidance of her two professors, Leland Chen and Pavel Fischer. Throughout her time at the Northern, she has played in numerous masterclasses, including with Ning Feng and Mauricio Fuks.
Anna has performed recitals in various venues across England, including the David Attenborough Centre and Bury Parish Church. Recently, Anna performed Lucy Hale's violin concerto with the RNCM Orchestra. In 2018, Anna completed her studies at the Royal College of Music, with Natalia Lomeiko. Throughout her undergraduate, Anna participated in numerous chamber music masterclasses and concerts at the RCM with her piano trio and string quartet. These included masterclasses with members of the Sacconni Quartet, Christoph Richter and Thomas Zehetmair. In addition, Anna regularly participated in the RCM Symphony Orchestra, giving her the opportunity to work with conductors such as Bernard Haitink and Vladimir Ashkenazy.
Currently, Anna plays on a 1770 Gagliano, loaned to her by the Benslows Music Trust.
---
Slava Sidorenko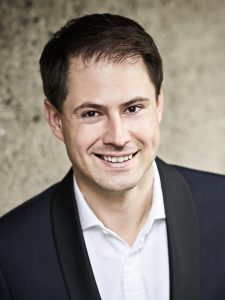 Slava is praised for his seemingly effortless virtuosity and engaging musicianship. He has appeared as recital and concerto soloist in the Ukraine, Germany, Italy, Netherlands, and UK. He made his debut in 2009 at the Wigmore Hall, as winner of the Jacques Samuel Intercollegiate Piano Competition. A CD – 'Live at Wigmore Hall' – was released the following year, receiving glowing reviews.
Slava began his musical education at the age of five in Kharkov, Ukraine. In 2003 he was awarded an Associated Board (ABRSM) full scholarship to study with Norma Fisher at the Royal Northern College of Music, where he won many major awards including the coveted RNCM Gold Medal. His studies continued until 2010 on the first RNCM International Artist Diploma Course. After graduating from the RNCM, Slava received a full scholarship to study on the Advanced Performance Course at the Trinity Laban Conservatoire of Music.
He has worked with many professional orchestras including CBSO and Manchester Camerata. Slava performed as a soloist with the London Symphony Orchestra at the Barbican in a series of concerts featuring music from Japanese video games.
As well as a concerto soloist Slava regularly appears as a chamber musician. After many years playing together with his cello partner Svetlana Mochalova the couple is now married. As part of their mission to engage with audiences in a more imaginative way, they've developed their own Sveta & Slava iOS app. This allows concert goers to see their Music a la Carte menu and vote for the pieces the duo will perform. The pair are keen to take this approach into schools to introduce classical music to more young people and help break
down the barriers between musicians and their audiences.
Their debut CD, 'Rachmaninoff', was released in January 2018.