Star Wars Suite
Remember the late Carrie Fisher and be transported to the world of droids and lasers.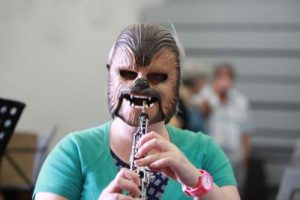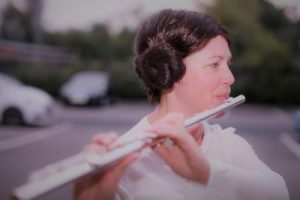 Enjoy our brass section at its finest, interleaved with poignant romantic themes for flute and violin
And watch out for some fun with Darth Vader
---
Rhapsody on a theme of Paganini
Paganini, know as the "demon" violinist, composed the breath-taking Caprices for Unaccompanied Violin, works so difficult that even today they are accessible only to the most highly accomplished performers.
Rachmaninov used the 24th of these caprices and turned it into an equally challenging and virtuoso set of variations for piano and orchestra. The variations demonstrate a breadth of musical styles and techniques, including the well-known and sublime climax in the middle section.
Slava Sidorenko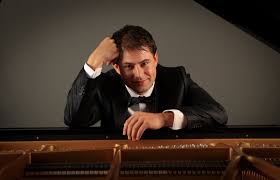 Slava is an exciting, talented, and prize-winning pianist. He has played around the world to great acclaim.
We are delighted to welcome him to Blackburn.
---
Carnival of the Animals
Saint-Saens wrote Carnival as a bit of fun for his friends, but its enduring charm makes it one of his best loved pieces. The animals include a lion, a donkey, and an elephant – and, of course, the Swan, with its beautiful cello solo.
Two pianists play a leading role in the Carnival, including the humerous duet (lots of beginner scales practice). Slava will return to the piano with David Malusà.
David Malusà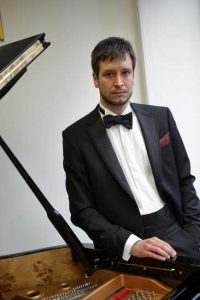 David is Italian and has completed his studies across Europe. He has won many prizes and we are looking forward to playing with him.
He will also play the piano parts in Star Wars and Jazz Suite.
---
Jazz Suite
The Shostakovich experts will know that the Jazz Suite score was lost in the 2nd World War; we are playing the Suite for Variety Orchestra, commonly known as Jazz Suite no 2, but actually a completely different piece of music!
The non-experts will recognise many of the tunes in this lively and delightful suite of dances and marches, and even the tunes you don't know will get your feet tapping along to the exciting rhythms.
The piece also has an extraordinary array of instruments: 4 saxaphones, accordion, piano, and lots of percussion. A headache for the committee to organise, but should be lots of fun on the night.
---
Pianos
We are grateful to Rimmers Music for the loan of the Yamaha CFX piano used in this performance, and to Westholme School for allowing us to use the school piano.